The blackout
Summer couldn't end as long as we were at camp.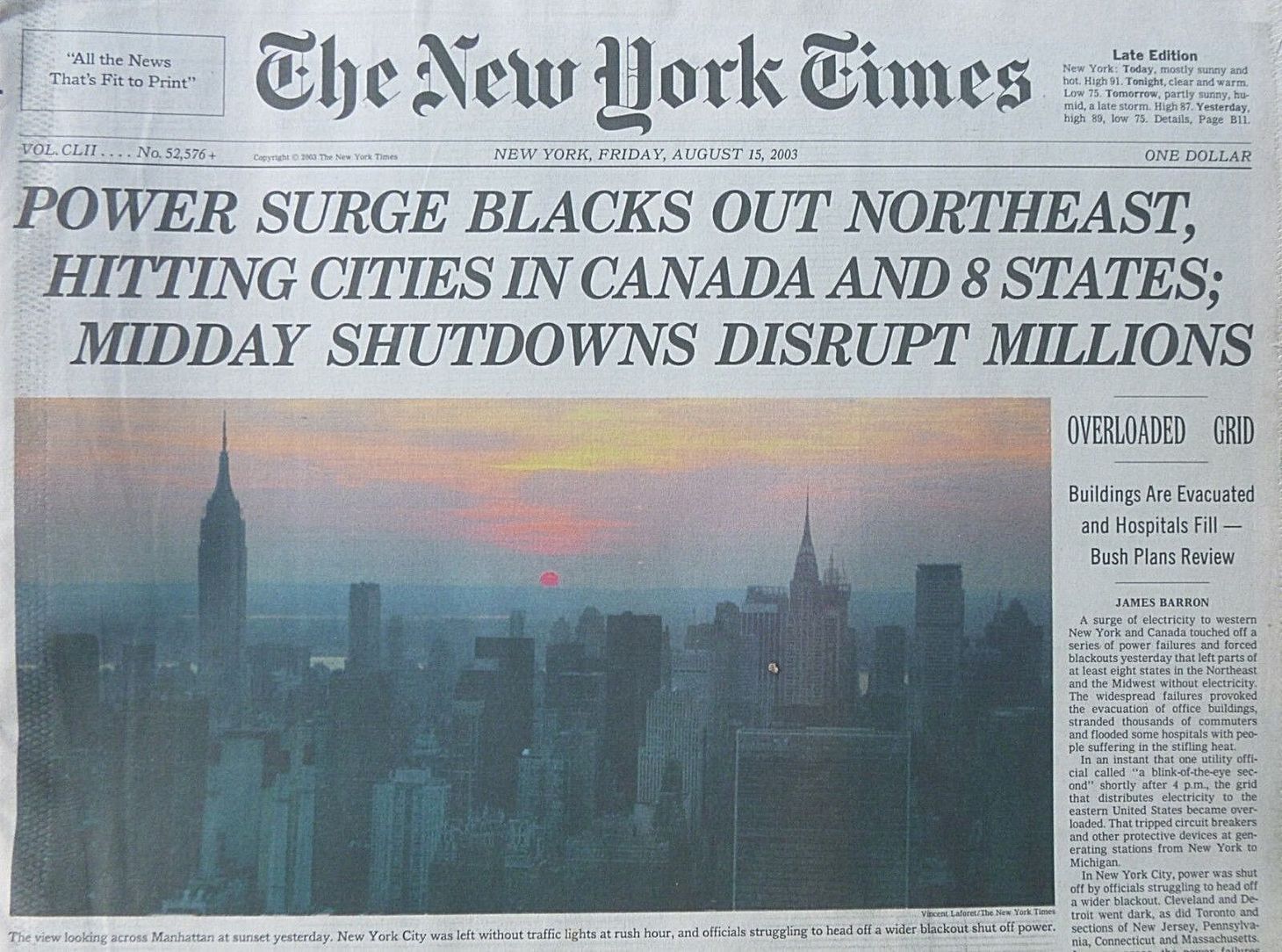 News usually took at least three days to reach camp. Maybe a letter from home mentioned something. Or the head counselor would give away his copy of the Times, which arrived a day late by mail, after he read it and did the crossword.
But word of the blackout got to us quickly. They're saying the power is out in New York City, maybe the whole northeast. Someone ran to the counselor building, which had a computer with a 56k modem, to confirm that it was true.
It was Thursday afternoon. We decided not to tell the campers, lest they worry about their families or terrorism or that the outage would spread to us in central Maine. Besides, everyone was scheduled to go home on Saturday morning.
I took a canoe out on the lake after dinner. We had electricity and didn't even really need it. The kids went to bed by flashlight, as always, and the counselors hung out in our usual spots. The real world never felt further away.
The director said that if power didn't come back by the weekend, we might just keep everyone here until it did. That seemed fine to us. Once summer ended, we were headed to college, but the summer couldn't end as long as we were at camp.
At breakfast on Friday, word was the lights were back on in New York. The last day of camp proceeded as usual: the end of color war, packing up, lobster dinner, final campfire. On Saturday morning, we all got on buses headed to points south.
Back at camp, presumably, a copy of the Times arrived in the mail.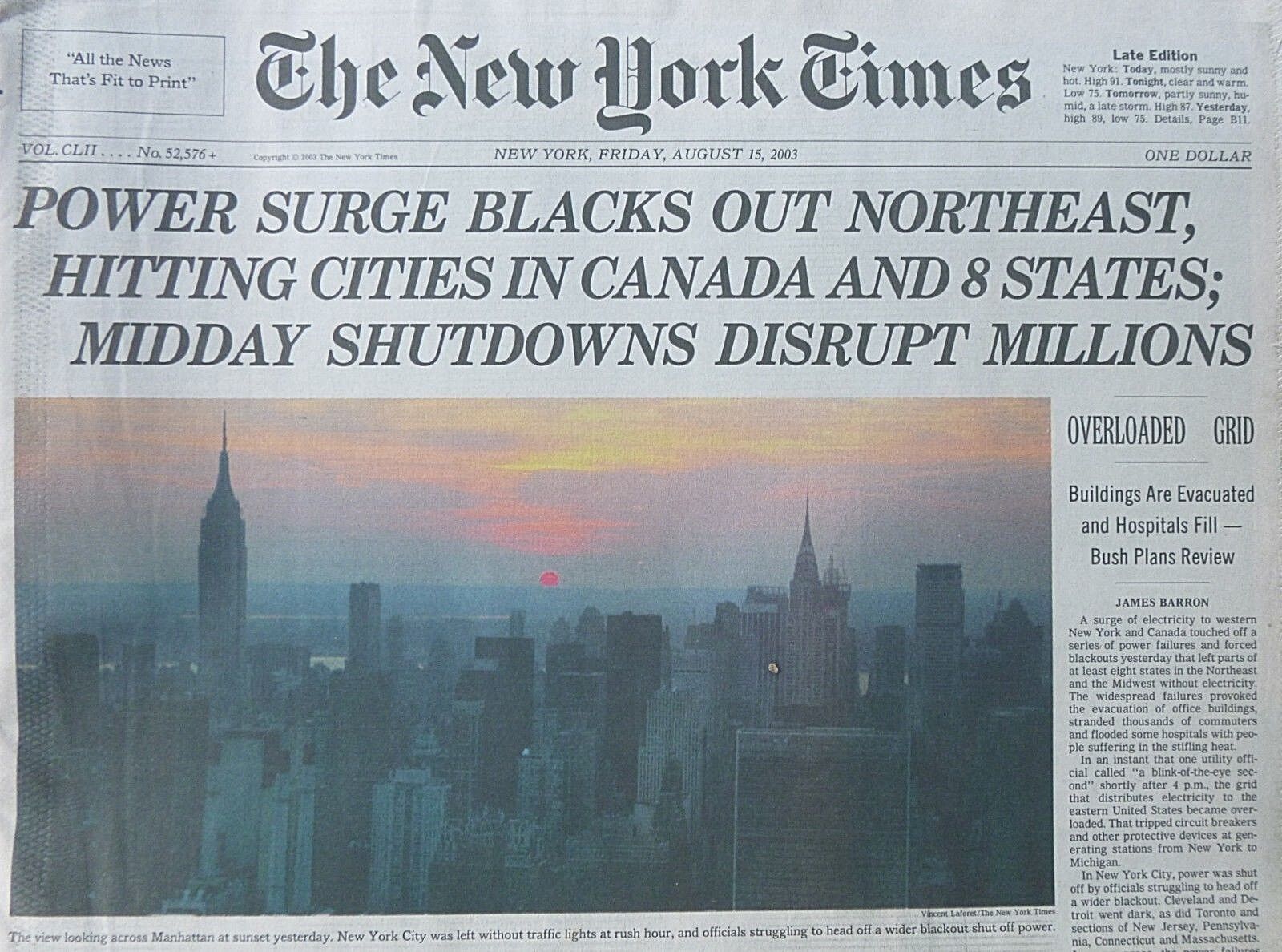 Read more from Zach
Sign up to receive occasional emails with new posts.